In our most recent training related to Tron, we showed you how to earn a residual income via daily crypto airdrops with the Tron Wallet Me mobile wallet app available for IOS and Android.  In today's training I am going to help you expand with a second layer of residual income made possible by the popular DAPP called Tronbet and it's native ANTE token…
Tronbet is easily one of the most popular DAPPs on the Tron network at the moment.  It's a blockchain based online casino, that runs off of Tron smart contracts.  This actually makes Tronbet the first of it's kind in the world of online gambling for two reasons… First off, the smart contracts executed by the blockchain ensure that the games are honest.  So nobody has to worry if the website is setup to scam users through an unfair game.  And secondly, the Tronbet casino provides a daily dividend payout of TRX to all the holders of their native token called ANTE, which is a TRC20 token on the Tron blockchain.
The Tron dividends accumulate from the losses of the gambler's playing Tronbet games.  At the end of each day the Tronbet blockchain casino distributes these losses as dividends to holders of ANTE, dividends are distributed proportionate to how much ANTE is frozen across the network.  60% of the daily dividends are paid out to ANTE holders and 40% is kept by the house, Tron Bet.  ANTE can be earned by winning AND losing Tronbet games.  You can also trade TRX for ANTE on several of the Decentralized Exchanges available on the Tron blockchain, like TRX Market & TronTrade.
Watch & learn the Tronbet / ANTE Token Residual Income Strategy…
In today's video you will learn the following:
Strategy for how to leverage your airdrop earnings into ANTE for passive residual income of TRX
How to use the TronTrade Decentralized Exchange
The best time frame to buy and sell on for big profits
Information about the TRX Market DEX
Earnings Disclaimer: Any examples of earnings in this video are just that, examples.  There is no guarantee of any specific rate of earning here.  And of course this is not financial advice, everyone is responsible for their own trading decisions!
We hope you you loved Caleb's latest residual income expansion strategy for Tron!…  Tronbet and ANTE are just getting started, in all reality at the time of this writing.  They have a development roadmap you can checkout within the DAPP, and they have quite a lot planned for expansion!  First up will be their new games selection.  And in the meantime their userbase has been increasing quite rapidly as well, so I can see a LOT of growth coming to this platform and the ANTE token in the future, as the userbase of the Tron blockchain continues to balloon on a daily basis.  Tron has after all turned out to be the KING of DAPPs amongst it's closest competition ETH and EOS…  and as of today there are FIVE TIMES as many transactions being generated per day on the Tron blockchain, than both EOS and ETH…  if that's not saying something I don't know what is.
If you loved this piece of content you owe it to yourself to take a serious look at Bitcoin Lifestyles Club, were you can get so much more value like this and more.  You will also be able to work with Caleb Wright on the markets, this is what he had to say when we were speaking with him about the benefits of the Crypto Mastermind Group earlier:
"The Crypto Mastermind Group on Slack is a place where we can work together on the markets daily.   This is where I have been working together as a team with crypto traders from all over the world since 2015 with the common goal of maximising our bitcoin profits!  In our mastermind chat group we have a whole channel of discussion dedicated to Tron and our residual income and trading strategies we are implementing with it… from the latest and greatest super representatives we are voting for to maximise our airdrop income, to keying in on the best opportunities to buy and sell tokens like ANTE for fat bitcoin profits as we go.  I hope to see you in there soon, and help you unlock your true potential with Tron & bitcoin…"
It's definitely something you should take into serious consideration if you take your financial future seriously.  Whether you are just trying to get started with crypto, or you have been involved for sometime with experience, there is going to be game changing value for you within the course and daily mastermind information flow.  CLICK HERE TO LEARN MORE…
And we look forward to catch you on our next massive value crypto industry post coming soon…
Until next time,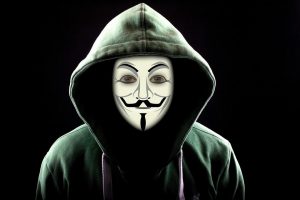 P.S. Did you love today's training but, you are still not involved with earning the daily crypto airdrops via Tron Wallet Me?  Then you should seriously take the time to checkout part one of the training which shows you how to get that all started!…
Tron Wallet Me / Daily Crypto Airdrops Training <<== CLICK HERE
Please use the social sharing options to share the #BlockchainRevolution with your network [the world].  It's our mission to wake up and help as many people as quickly as possible and make the world a better place!