In today's post, Caleb Wright from Bitcoin Lifestyles Club is going to teach you how to use the CoinSwitch DEX / Decentralized Exchange to trade your favorite cryptocurrencies; from anywhere in the world!
Yes, that's right. You will be able to trade cryptocurrencies EVEN if you come from a U.S. State or other part of the world that does not have adequate access to quality / highly liquid cryptocurrency exchanges…  YOU are going to LOVE this training, as I'm sure you have been looking for a solution.  Read on and watch my video to learn how to use the CoinSwitch DEX…
Now depending on where you reside, you may or may not have direct access to trusted / highly liquid cryptocurrency exchanges to trade your altcoins.
The State Of Crypto Exchanges In The U.S…
Former U.S. friendly crypto exchanges Binance.com and Poloniex.com stopped serving U.S. customers in 2019.
Bittrex is still doing business in the U.S., but not in a specific number of U.S. States.
Binance.us just launched in the U.S. in Sept. 2019, and is only available in a limited number of States and expanding.
U.S. States that I am aware of do not have access to Bittrex or Binance.us include at least: New York, Vermont, Hawaii, and some others.
As you can see by the above breakdown of altcoin exchanges, the U.S. is hurting for cryptocurrency exchange options in 2019.  We have lost a couple of exchange options, and have re-gained one of them in a weaker 'U.S. Friendly' format [See Binance.us.]
So the need for quality cryptocurrency exchanges in the U.S. has never been more apparent.  Especially Decentralized solutions.  There are quite a few decentralized exchange options out there, as the technology continues to grow.  However, most DEX platforms struggle from not having enough liquidity… that's where CoinSwitch comes into play as a different type of Decentralized Exchange.
CoinSwitch DEX is different than your average Decentralized Exchange.  Instead of trying to be the central platform where all the liquidity needs to find it's the way it to, CoinSwitch takes a different and smart path.
CoinSwitch aggregates the data of all the most highly trusted and centralized liquid exchanges AND decentralized exchanges and provides you with a list of trading' rate quotes' from the various trusted crypto exchange platforms that support your trading needs…
You can choose the best rate or the exchange that you prefer to execute your trade, whatever works for you. It's kind of like an Expedia of crypto trading.  CoinSwitch DEX makes trading cryptocurrencies so simple that even your Grandma could do it!
So whether you are a grandma who just wants to an easy to use service to trade cryptos, someone who wants to make trades anonymously, or of course, someone who is from a U.S. state that can't access the standard trusted crypto exchanges due to weak regulations…
You are going to love CoinSwitch DEX and my HOW TO USE VIDEO GUIDE…
Learn How to Use Coinswitch DEX To Trade Cryptocurrencies
I hope you loved today's training, providing you with a solution to trade cryptocurrencies no matter where you are in the world, and what exchanges you can typically access.  Bitcoin and cryptocurrencies are about freedom and financial independence from banks. And learning how to empower yourself to BE YOUR OWN BANK!

Centralized exchanges will someday be a thing of the past as we move towards a decentralized future. For now, we have incredible solutions like CoinSwitch DEX to tide us over until 100% PURE Decentralized Exchanges become the norm where all the trading liquidity goes…

For now, with CoinSwitch DEX, you can be sure the is NO WAY that you are going to miss out on being able to trade during any crucial trading opportunities that may come up for you.

If you loved Caleb's crypto training and content, you've barely scratched the surface.  Click the BIG yellow button below to learn how I can help you take your crypto trading to the next level…
Until next time,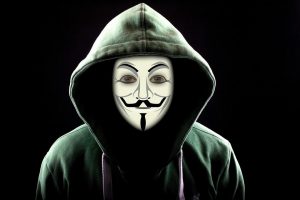 P.S. Trading by yourself and not getting the results that you want?  Feel like your always two steps behind and constantly missing on the key trading opportunities of the crypto market? 
Need help with your strategy and understanding where the Bitcoin AND altcoin markets are going, how to navigate them with the right trading strategy? 
Click the following link to invest in yourself and learn how you can MASTERMIND with Caleb Wright and his team on the crypto markets…
Crypto Wealth Mastermind Community <<== CLICK HERE
Please use the social sharing options to share the #BlockchainRevolution with your network [the world]. It's our mission to wake up and help as many people as quickly as possible and make the world a better place!