Welcome to Caleb Wright's new training series, "The 10 Commandments of Crypto Trading", where he is going to take you through everything you should know before you start or venture too deeply into the world of cryptocurrency.
Today we will cover the 1st Commandment of Crypto Trading: Thou Shalt Exercise Best Security Practices.
And in the world of crypto, it's ALL about exercising best security practices… or else be an easy target for hackers who want to take it all from you!
Today Caleb is going to help make sure you become bulletproof and stay in the crypto game long term.
Watch & learn how to exercise 'best security practices' with crypto and why it's essential…
Until next time,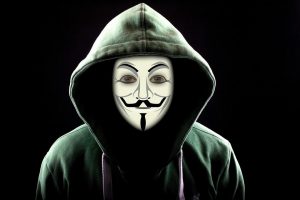 P.S. Keep an eye out for the next video in the "10 Commandments of Crypto Trading" video series coming soon!  In the Second Commandment of Crypto Trading, Caleb Wright is going to further educate you on where you should NEVER store your crypto if you want to keep your coins' hacker-proof'. Don't let yourself miss it! 
In the meantime, if you are interested in learning how to take your 'crypto game' to the next level, click the link below to learn more about his education and mastermind chat group…
Crypto Wealth Mastermind Community <<== CLICK HERE
Please use the social sharing options to share the #BlockchainRevolution with your network [the world]. It's our mission to wake up and help as many people as quickly as possible and make the world a better place!