Welcome to the 9th video of Caleb Wright's new training series, "The 10 Commandments of Crypto Trading". Today you are going to learn how to survive the crypto market for the long term and create a legacy for your family by exercising proper risk management.  Or else you will be at severe risk of becoming whale food!
In today's video, we will cover the 9th Commandment of Crypto Trading: Thou Shalt Exercise Proper Risk Management.
In the last training, you learned how important it is to be able to KNOW what you are looking at when you observe the charts of the crypto market.  The understanding of technical analysis goes a long way towards that goal. It also plays a significant role in helping you figure out your risk management strategy, which is what we are going to go over next.
Risk management is essential to protect yourself and remain 'in the game' for the long term when it comes to your crypto trading journey…  And in today's training, we are going to go over the fundamentals of proper risk management.  All successful traders are exercising an adequate risk management strategy, and you should be doing this too!
Watch And Learn How Successful Traders Survive & Thrive Long Term With A Proper Risk Management Strategy!…
Until next time,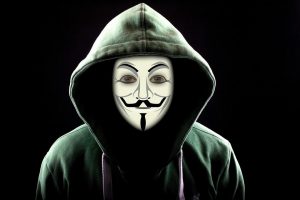 P.S. Keep an eye out for the next video in Caleb's 10 Commandments of Crypto Trading video series coming soon! 
Now that you understand how important it is to exercise proper risk management, you will want to be sure that nothing distracts you from reaching your financial goals with crypto. So in the 10th Commandment of Crypto Trading, you will learn how to identify and avoid crypto scams like the plague.
In the meantime, if you are interested in learning how to take your 'crypto game' to the next level, click the link below to learn more about Caleb's education and mastermind chat group…
Crypto Wealth Mastermind Community <<== CLICK HERE
Please use the social sharing options to share the #BlockchainRevolution with your network [the world]. It's our mission to wake up and help as many people as quickly as possible and make the world a better place!