Welcome to the 10th and final video of my latest free crypto training series, "The 10 Commandments of Crypto Trading". Today you are going to learn how to identify and avoid losing bitcoin to crypto scams and stick to legitimate crypto wealth-building strategies like 'do it yourself' trading and mining.
In today's video, we will cover the 10th Commandment of Crypto Trading: Thou Shalt Not Lose Money To Crypto Scams.
In the last training, you learned how important it is to practice 'Risk Management' within your overall crypto trading strategy.  Part of practicing proper risk management is to weigh what risks are worth taking before diving in headfirst.
And one risk that is certainly not worth taking is putting your hard-earned bitcoin at risk in a 'crypto scam' that promises a return on your deposit or to grow your bitcoin at some rate…  In today's video, I'm going to show you how to identify a crypto/bitcoin scam from miles away.
But one thing to always remember as a golden rule of thumb is that if it sounds too easy or 'too good to be true'… it most likely is, and you should keep your bitcoin safe by staying far far away.
Watch And Learn How To Identify & Avoid Crypto / Bitcoin Scammery!…
Until next time,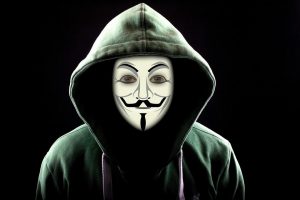 P.S. I hope you enjoyed Caleb Wright's latest free crypto training series, and you have been enlightened onto the path of crypto wealth… Keep an eye out for the next free video training about the latest and greatest movements and opportunities in the crypto market/industry! 
In our next post, you are going to learn how to develop an income of cryptocurrency by using a new crypto-based social network that pays you for using it.  Sounds exciting, right?  
In the meantime, if you are interested in learning how to take your 'crypto game' to the next level, click the link below to learn more about Caleb Wright's education and mastermind chat group…
Crypto Wealth Mastermind Community <<== CLICK HERE
Please use the social sharing options to share the #BlockchainRevolution with your network [the world]. It's our mission to wake up and help as many people as quickly as possible and make the world a better place!