A new patent filed by Bank of America recently published by the US Patent & Trademark Office (USPTO), aims to protect a system used for wire transfers using the technology of cryptocurrency.
This patent seeks to protect their banking wire system used to send funds electronically between user accounts. It tries to do this by using the blockchain technology of a cryptocurrency, to move money around the banking system as needed.
They have described the system as enabling customer funds to be converted at a cryptocurrency exchange and then transferred to another exchange and converted to whatever currency is needed by the recipient.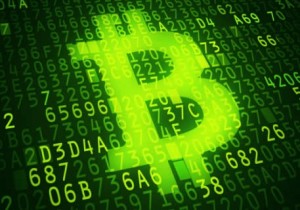 The creators of the patented invention Thomas Edward Durbin and James Gregory Ronca wrote the following.
"Enterprises handle a large number of international wire transfer requests daily. As technology advances, foreign transactions have become more common. For some customers, it may be desirable to conduct a foreign wire transfer in less time than what current international wire transfer systems allow."
They go on to suggest that this system would be "designed to replace traditional wire services," which "reduces dependency on 3rd party networks" and "increases the reliability of fund transfers."
"Initiating fund transfers using cryptocurrency allows a foreign fund transfer to happen in significantly less time than an international fund transfer, as it avoids delays that may be caused by relying on third-party systems and services.
The filing also suggests that fund transfers conducted with cryptocurrency would greatly reduce the need to transfer customer information to a '3rd party system', which in turn "increases control and security of customer data" during these types of transactions.
The filing uses the term 'cryptocurrency' throughout the document, but also makes mention of bitcoin, litecoin, ripple, and dogecoin. This event is HUGE for the world of cryptocurrency, as there are many other viable crypto options other than bitcoin.  At this point, Bitcoin just happens to be the industry leader.  So a win for Bitcoin is a win for the world of cryptocurrency as a whole!
Bank Of America: "The More Cryptocurrency The Merrier"
One of the most exciting parts of this filing is how that it opts for a method where cryptocurrency would become the preferred option for transferring funds.
Bank of America states that its transaction module may end up choosing from several available cryptocurrencies and exchanges based on factors like price and market volatility.
The filing reads, "For example, transaction module 136 may choose a particular cryptocurrency exchange because the cryptocurrency is priced favorably (eg, cheap if purchasing, expensive if selling) or because the cryptocurrency exchange has a relationship with the enterprise," the filing reads.
OKCoin, Bitstamp, BTCC (used to be known as BTC China) are named in the report as examples of exchanges that could be leveraged.
The filing goes on to claim that the module would seek to initiate the buying & selling of cryptocurrency at the same time to create the most cost-effective transfer of money as possible!
And with this bit of news is yet more evidence that we are speeding towards a brave new future of digital currency.  Now is the time to get educated and learn how you can position yourself to profit from the future of money.
Stay tuned for more information, news, and education from the world of cryptocurrency!
Until next time,
P.S. Want to learn how you can profit from the cryptocurrency revolution? Check out our FREE Cryptocurrency Mini-Course, by clicking the following link: